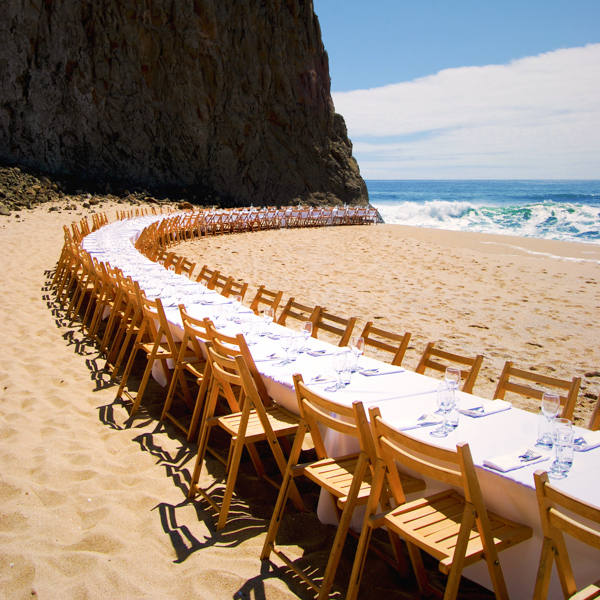 Since 1999 artist and chef Jim Denevan has been wowing us with his outdoor pop-up restaurant on beaches and in fields around the world! Outstanding in the Field creates fantastically memorable dining experiences where guests eat al fresco at one long (incredibly well-set) table. The intention is to celebrate the stories of the host farmers, fishermen and vintners where the dinners take place.
This inspired and original dinner party has been so successful that Outstanding in the Field has visited all 50 states in the U.S. and 15 countries around the globe. Hundreds of the world's most honored and accomplished chefs have participated.
Tickets for this year's Northern California dinner series are on sale tomorrow: Tuesday, March 20. These events are in high demand and tickets (ranging from $235 to $320 per person) sell out fast. So get out those calendars and score your tickets HERE.
Complete list of 2018 Northern California dates:
Secret Location/Big Sur: May 5
Jacobs Farm at Martial Cottle Park/San Jose: May 6
West Sonoma Winemakers/Occidental: May 12
Markegard Family Grass-Fed/Half Moon Bay: May 13
Secret Sea Cove/Santa Cruz: May 19
Stemple Creek Ranch/Tomales: May 20
Albatross Ridge/Carmel Valley: June 10
Paradise Valley Produce/Bolinas: June 16
Everett Family Farm/Santa Cruz: June 17
McEvoy Ranch/Petaluma: June 20
Liana Estates/Napa: June 22
Flowers Vineyards & Winery/Timber Cove: June 23
Copay Organic/Capay: June 24
Secret Sea Cove/Santa Cruz: June 30
Secret Sea Cove/Santa Cruz: July 1