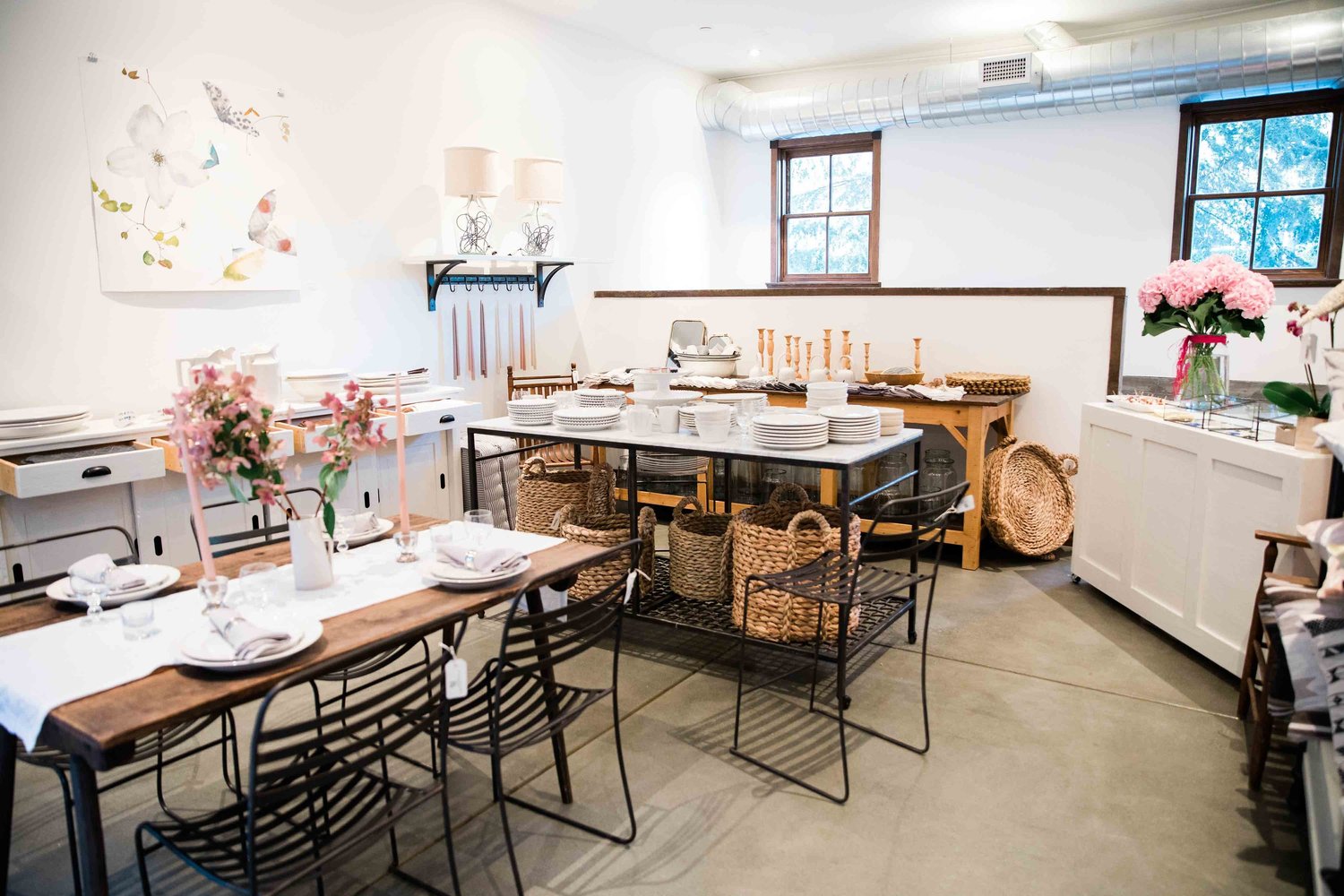 Longtime Arrive Marin friend and uber talented designer, Serena Armstrong, has just opened up a fabulous boutique called FarmHouseUrban. Located in Mill Valley's super chic shopping district known as The Lumber Yard, FarmHouseUrban is filled with goodies we are pining for. We sat down with Serena to get the inside story…
Tell us about you.
Some of my favorite things (besides my kids, which of course, are #1):
I like getting up early.
My vice / addiction is dark chocolate, especially in the form of a cake with lots of frosting.

 

Layered beds. I just discovered how cozy it feels to have a stack of blankets vs. a heavy duvet.

 

The smell of the air in the pine forests of the Pacific Northwest after it rains.

 

Did I say chocolate already?
Sitting around a table of delicious food with people I love.

 

I like the Container Store a lot. And my labeler. Is that oversharing?

 

Chef's Table on Netfilx is a recent find. Such a treat for the eyes.

 

The color pink.

 

Lists.
Tell us all about FarmHouseUrban.
FarmHouseUrban is a place to find inspiration and special pieces for creating a beautiful, comfortable, luxurious home. Our customer cherishes their home life and appreciates the small details that go into creating a sacred living space. I source pieces from all over the world. It is important to me that the pieces in my store are high quality, made humanely by conscious minded folks and are beautiful.  I've had six pop-ups prior to this, but the last one at the Lumber Yard made the decision to open a permanent store very easy. It's a blessing to go to work there every day.
Why did you open FarmHouseUrban in Mill Valley?
It wasn't a decision, but more serendipity. It found me. The vibe is great in Mill Valley! It's an incredibly creative, alive and happening place. I'm constantly amazed by the backgrounds and stories our customers share. The Lumber Yard is a newly renovated 100+ year old lumber mill – what Mill Valley was named after – that has been exquisitely restored into a small-town square. There are shops, a café, artist studios and a soon-to-open restaurant.
Describe your dream home.
I feel like the one I have is pretty close, even when it was falling apart and ugly. That said, if one day I have the chance to build my dream home, it would be part Hampton's shingled traditional and part Santa Monica bungalow.
We love that you are a major foodie. What's your favorite Marin restaurant?
Oh, that's hard, but for consistency in great food, ambiance and service I have to say Picco or the new to Marin – Guesthouse. At Picco I like the hamachi crudo which I usually get with a side of fries. The gnocchi is outrageously good too. And for dessert the chocolate pudding. That's pretty much a perfect meal right there.
What is the last book you read?
A Gentleman in Moscow by Amor Towles. I loved it! Every single thing is so vividly described. For me, historical fiction is like a time machine, fully transporting you into another time and place. This book did that beautifully.
FarmHouseUrban
129 Miller Avenue
The Lumber Yard, Suite 804
Mill Valley, California
shopfarmhouseurban.com