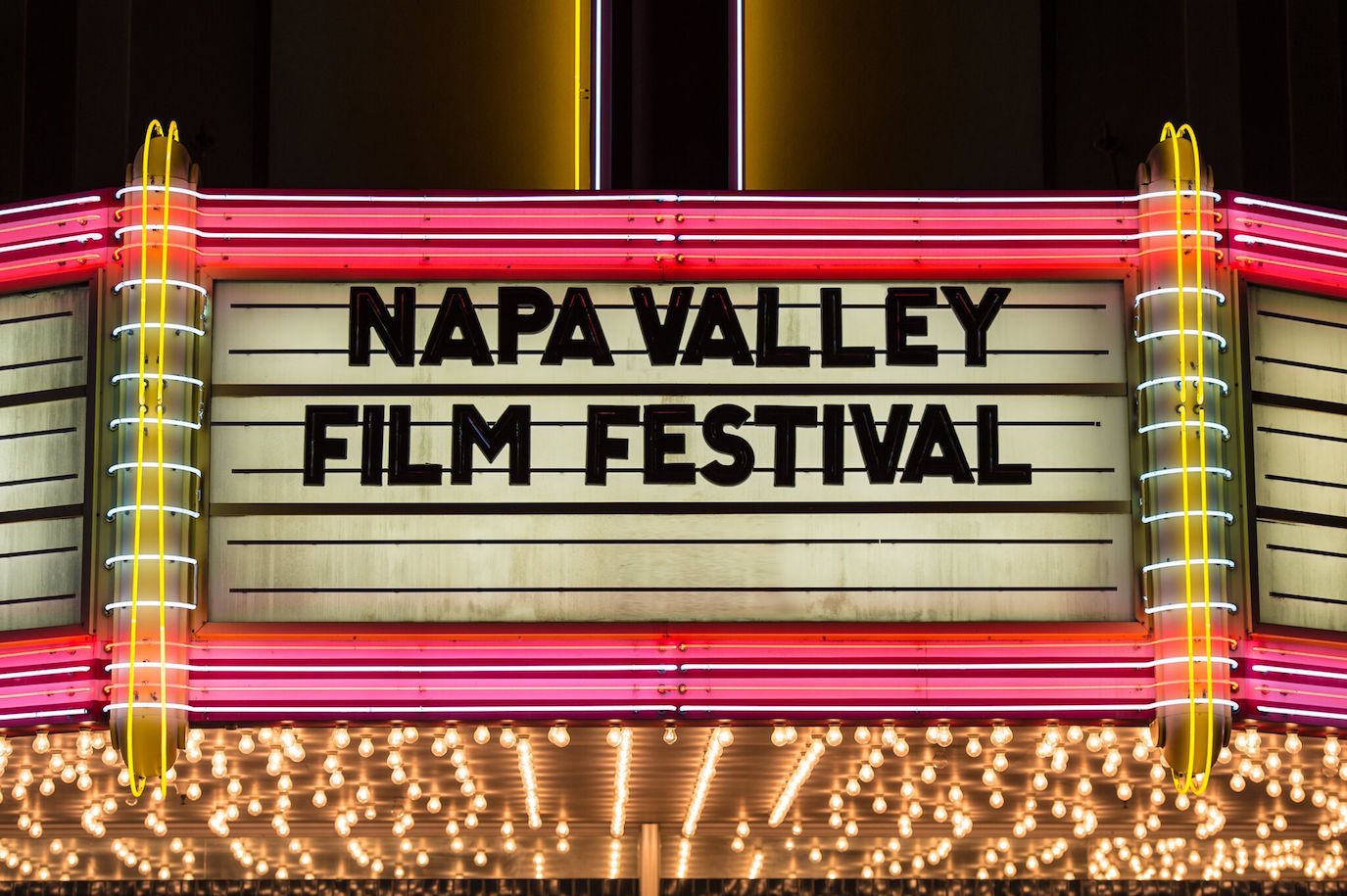 The 2018 Napa Valley Film Festival is coming up soon and tickets are now on sale!  This 6-day festival combines film with chef demonstrations and fabulous vintner events. With over 90 films to view and endless California wine to be savored, Arrive Marin has all the highlights!
THE DETAILS
Date: November 7-11
Tickets: The festival functions primarily on a system of passes. You can get a 5-day, 3-day or Flex Pass (enabling guests to attend five programs throughout the festival). Purchase passes here.
THE FILMS
Are you glad I'm Here: Directed by Directed by Noor Gharzeddin, this is the story of a Lebanese housewife and a millennial American girl who bridge cultural differences to become friends and share dark secrets.
Spare Room: A young widow caring for her brother with Down Syndrome is drawn to a mysterious veteran who is renting her spare room.
Afghan Cycles: A documentary which follows young Afghan women cyclists tells the story of women's rights and the struggles Afghan women face on a daily basis.
CULINARY DEMONSTRATIONS + WINE TASTINGS
Chef Melissa King: One of today's most exciting culinary talents and a Top Chef Finalist.
Chef Chris Cosentino: Owner of several restaurants including Cockscomb in San Francisco and the newly-opened Jackrabbit in Portland, OR.
Duckhorn, Fleury, and Castellucci are just a few of over 100 participating vineyards.
WHERE TO STAY
Vintage House in Yountville is super close to Lincoln Theater where many of the MVFF films will be screened. If you are going with a group, check out the "Villa at the Estate", a 5-bedroom house with a private pool, hot tub and game room with pool table. Yes, Please!
Carneros Inn & Spa in Napa is a really special experience. Plus, I'll do anything to position myself closer to the warm sugary donuts at their Boon Fly Cafe.