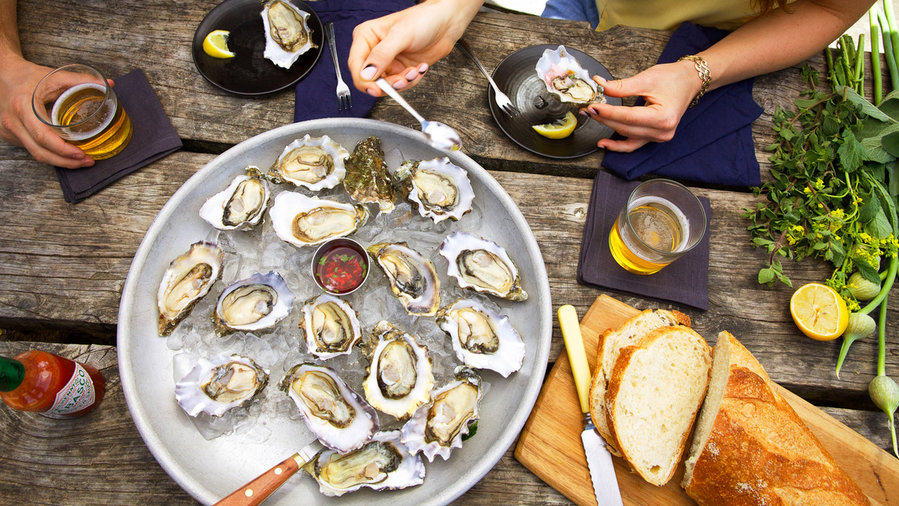 Marin Agricultural Land Trust (MALT) and Hog Island Oyster Co. are picking up the farm table and bringing it to The Marin Country Mart in Larkspur. Get your tickets now for an incredible family-style clambake celebrating and honoring the bounty of our locally protected foodshed. MALT events are always fabulous and this evening will be no exception!
Arrive Marin can't get enough of the idyllic scene by the bay at the Marshall Hog Island Oyster location. But we are extremely excited that Hog Island Oyster is soon to be a permanent fixture at Marin Country Mart with an 1,800 square foot oyster bar and seafood market. YES! We'll be first in line on opening day.
West Marin Farm to Sea Clambake Details:
Date: Thursday, September 27
Time: 6:30 pm
Place: Marin Country Mart, Larkspur
Tickets: $85/person, purchase here.