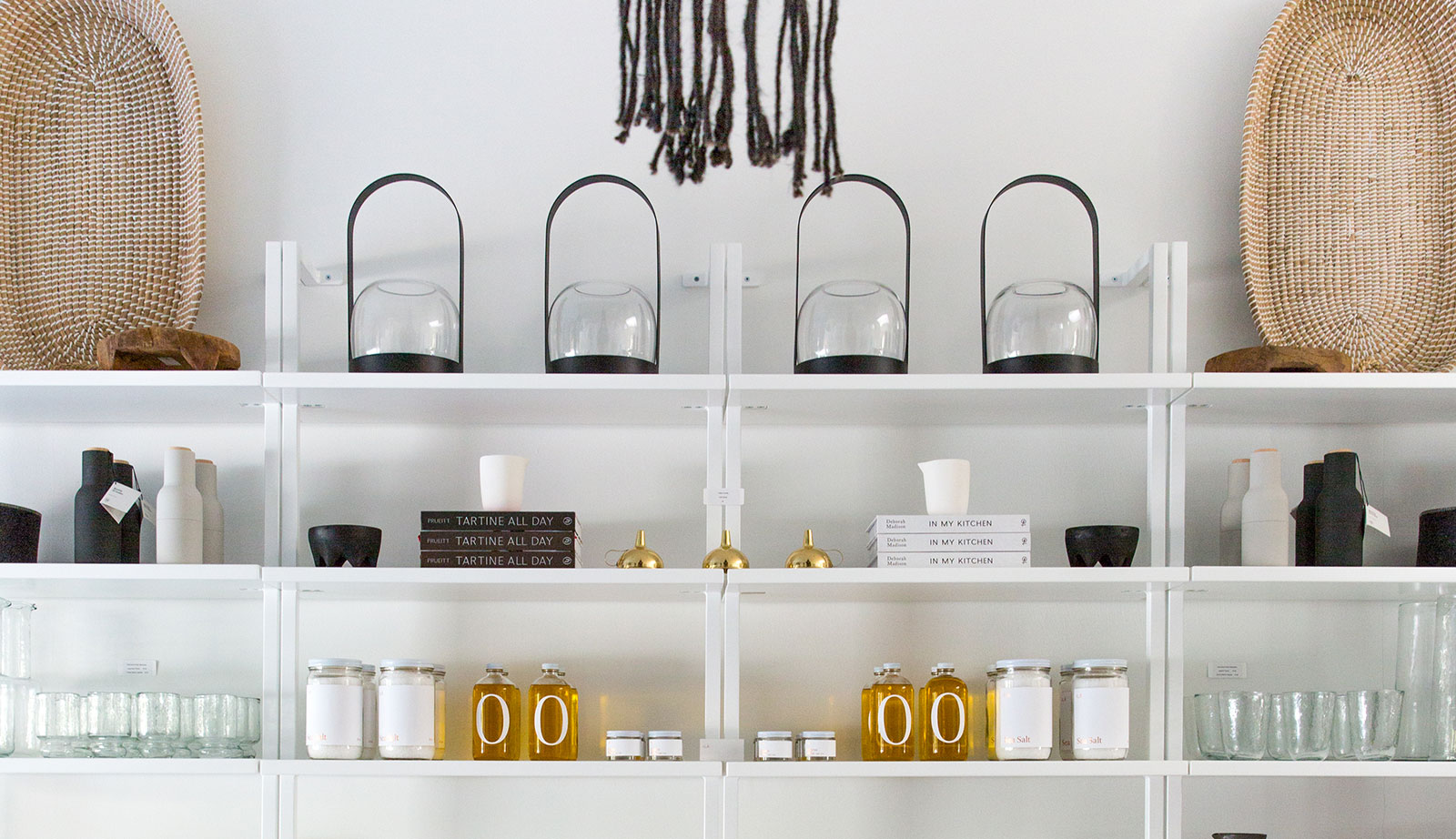 There's a gorgeous new home and design boutique in downtown Ross that has us super excited! London + Wood is a welcome addition to this charming town and is filled with stunning and original pieces for the home including luxurious textiles and beautiful tabletop pieces. We sat down with l+w owner Jennifer Lynn to hear all about her fabulous store, what she's looking for in her dream home and what she'll read once this busy mom + entrepreneur can find a bit of free time!
Tell us about you.
I am a born and raised Midwest girl. Lover of nature and all things design-related.  Devoted wife and mother of 2 wonderful kids. Our family moved to California in 2015 and we haven't looked back!  Absolutely loving it here in Marin County.
Tell us about London + Wood.
l+w is a small shop showcasing specialty objects, textiles and kitchenwares.  I sourced out local California artists/creators as well as finding goods across the country & abroad. New York, Denmark, Australia, Morocco, & London…just to name a few vendor origins.  London+Wood has a relaxed, clean California/Scandinavian vibe. Continually finding and bringing in new wares and lines.
Why did you decide to open London + Wood in Ross?
Our oldest child headed off to college last Autumn, freeing up a bit of my time.  My family and I agreed it was time to create something for myself.  And that something was l+w.  I thought this idyllic town of Ross could use an idyllic shop.  Creating London+Wood has been a great project for me.  In the few short months since opening, I have met so many kind and wonderful people.
Describe your dream home (we have to ask, we're in real estate, after all!)
How fun!  That's an easy one.  I would love to restore a big old beautiful farmhouse-style home.   Envision incredibly tall ceilings, large paned windows to the floor, letting in all that CA sunshine.  Crisp white walls & ornate trim, old washed oak floors.  A charming blank canvas with history and character.  Filled with lux, comfortable finds and art that speaks to me.  Loads of trees and vegetation.  Oh and don't forget to throw in a pool for my little dude!
What's your favorite spot in Marin?
I really couldn't say!   There is so much to see and do.  I am thankful daily for the aesthetic beauty of this area.  And the weather….let's not forget the weather!  Phoenix Lake, Ring Mountain, Fort Baker, Marin Headlands…..all places we love to hike/visit regularly as a family.  All bring me such peace and happiness.  🙂
What is the last book you read?
Total honesty here, the only thing I've been reading over the last 12 months is line sheets.  Prepping and sourcing vendors for London+Wood.  I am certainly due for a good book!   Real American by Julie Lythcott-Haims is in my bedside drawer patiently waiting for me.
London + Wood
20 Ross Commons
Ross, California