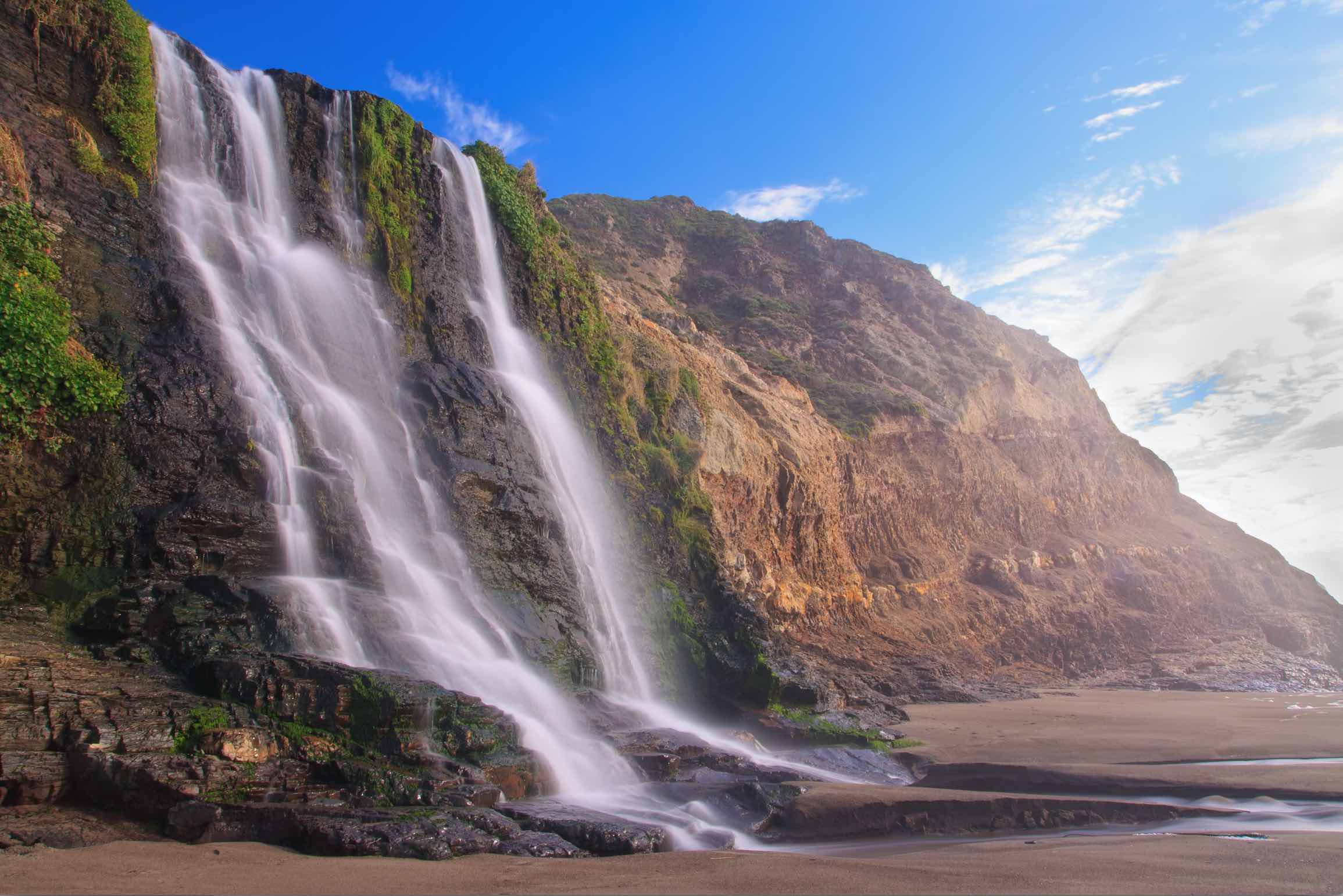 It's been dry here in Marin for quite a while, but Mother Nature is definitely making up for lost time! Lucky for us, this means the waterfalls on our most loved hikes are especially worth the effort.
Marin is home to endless hikes for every level, from short and flat trails for young children to steep and challenging for the adventure-seekers. We'll be dodging raindrops over the next few weeks with the whole family in tow in search of some waterfalls.
Here are Arrive Marin's picks for favorite waterfall hikes during this wet winter season:
Cataract Falls: A well-traveled 3-mile hike. Start at the Rock Springs trail head and head north. Keep an eye out for an aircraft engine in the creek. This is an artifact of a midair collision between two US Navy F4U – Corsair's back in 1945, a few months after World War II. (7/10 on our difficulty meter)
Alamere Falls: A popular hike for locals located in Point Reyes National Seashore. Starting at the end of Mesa Road in Bolinas, follow the Palomarin trail 4.3 miles to the ocean. We highly recommend you pack a picnic lunch for the beach. (6/10 on our difficulty meter)
Dawn Falls: This trail is heavily trafficked but a great choice for families with little kids. The hike is just over 1 mile to the falls, but if you want to make this longer, park in downtown Larkspur. A double scoop of artisinal ice cream at Posey is a great place to end your outing. (4/10 on our difficulty meter)
Happy trails to you!