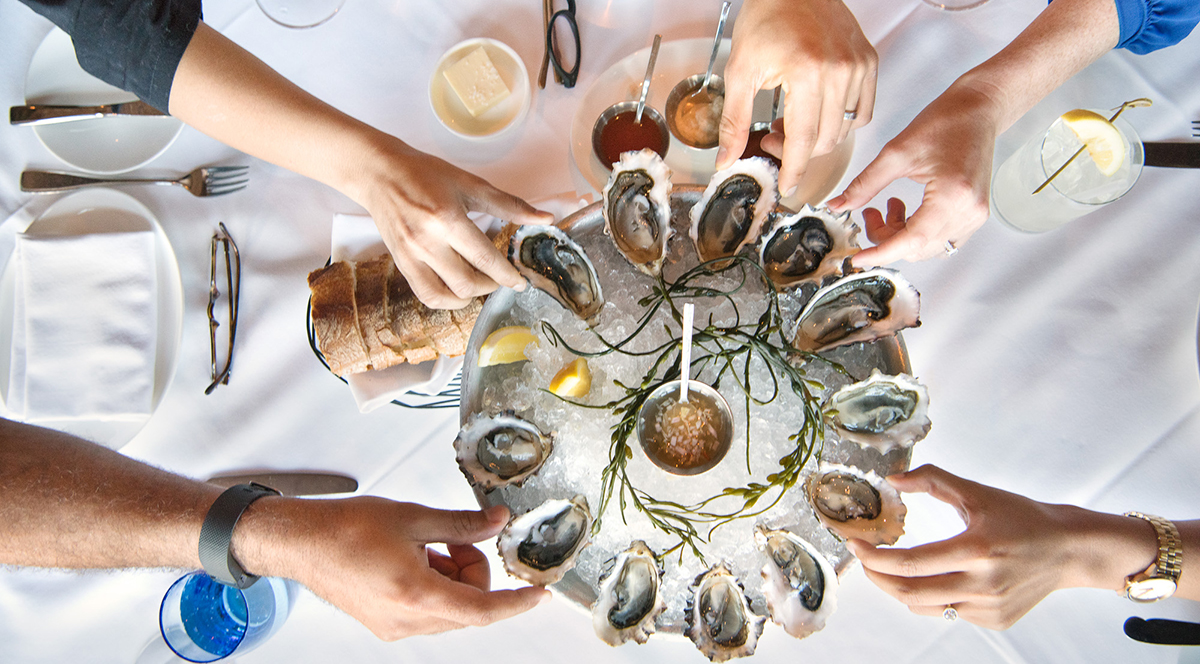 It't true that most of us are making a serious attempt to clean up our act after a very festive and indulgent December. And while we love our restaurants in Marin, it's that time of year again for a fun San Francisco tradition: SF Restaurant Week. Actually, restaurant "week" is just shy of two weeks long and this year's lineup is great. During this event, 130 restaurants in San Francisco offer a prix fixe menu for lunch (2 courses for $15 or $25) and dinner (3 courses for $40 or $65). You can see the list of participating restaurants and their menus with pricing here: sfrestaurantweek.com.
The list isn't necessarily the newest restaurants but it includes some old-school institutions. We're making reservations now at some of our favorites:
Cafe Bastille and Plouf (French): What is more charming than dinner on Belden Lane? You know, we feel strongly that no one should deprive themselves of frites!
Le Colonial (French Vietnamse): Is it just us, or do fresh shrimp spring rolls with peanut sauce never get old? Ask to sit upstairs where it's a bit cozier.
Garibaldi's (California): We highly recommend getting to the fantastic Sacramento Street an hour early for retail therapy thus working up an appetite. We love to sit at the bar at this cozy neighborhood favorite.
Details:
SF Restaurant Week
January 18 – 30th
sfrestaurantweek.com