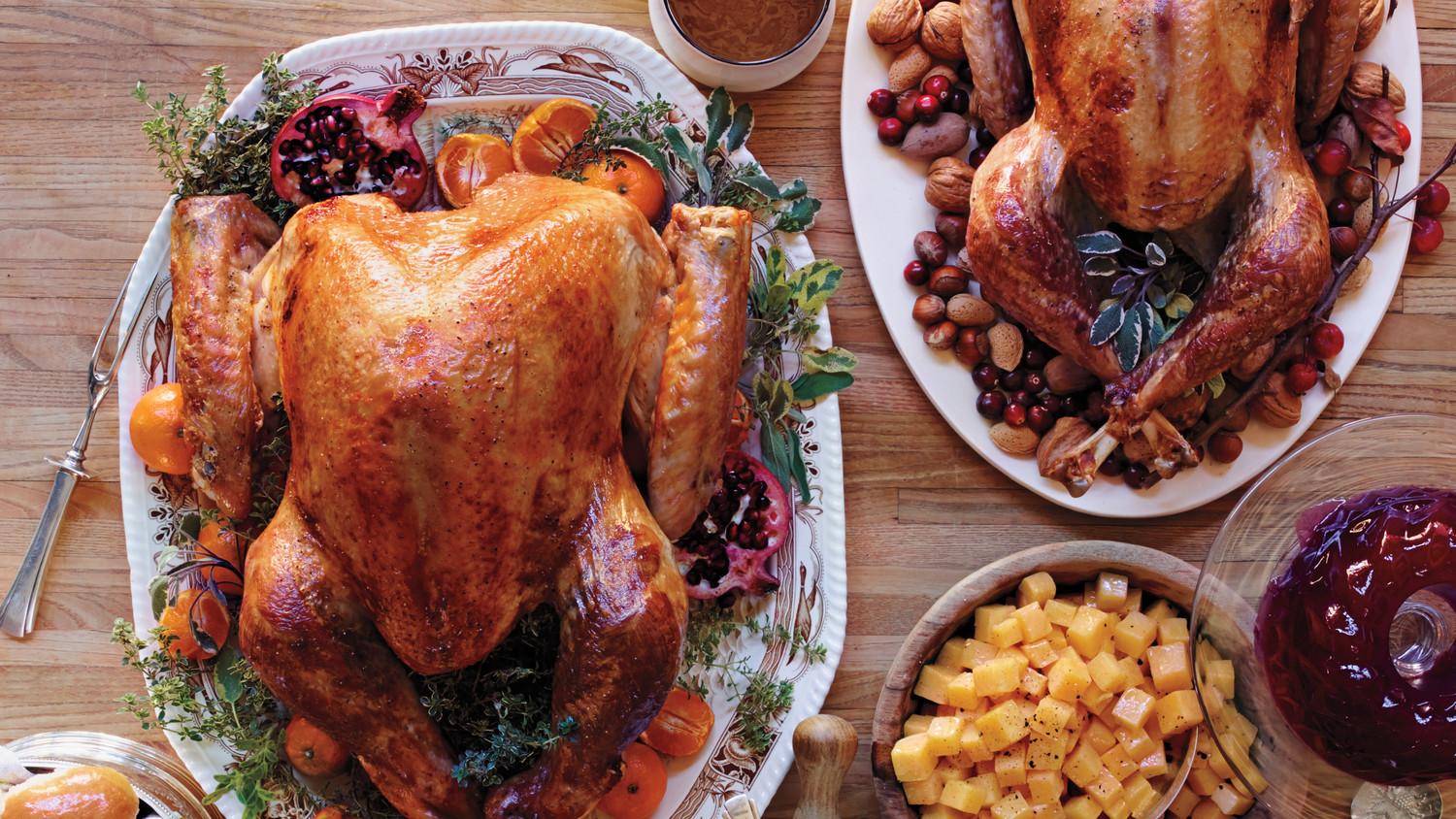 Oh, you probably thought we were going to provide you with a Turkey Day primer of how to get the perfect meal to the table for your perfectly dressed and well-mannered children who are sitting at your perfectly gourd-adorned table. Nah. Sometimes we all need a break. We are surrounded in Marin by amazing farms, gorgeous produce, handmade cheeses, small batch vinegars and oils and incredible wines…oh, the wine. Not to mention the world-class chefs and inspired restaurants all within our reach. So if you need a helping hand this year, or even if you just want to mix it up, here's a list of some really great restaurants who will take care of your Thanksgiving dinner. Psst…if you want to ditch all the containers before guests arrive and claim you've been slaving away in the kitchen for days, your secret is safe with us.
These restaurants are taking orders for Thanksgiving dinner. Turkey and all the fixings are just a phone call away!
The full meal can be preordered from either of these restaurants:
Belcampo Meat Co.
www.belcampo.com
Marin Country Mart, Larkspur
Insalata's
www.insalatas.com
120 Sir Francis Drake Blvd., San Anselmo
Everything but the turkey (hello, Whole Foods!) can be preordered at M.H. Bread & Butter. Their Thanksgiving package includes MHB&B Stuffing Kit (with their housemade cornbread), Roasted Butternut Squash Soup, Herb Roasted Organic Marble Potatoes plus a selection of their delicious breads and pies to choose from.
M.H. Bread & Butter
101 San Anselmo Avenue
www.mhbreadandbutter.com
For the best pies in Marin:
M.H. Bread & Butter
Rustic Bakery
In Larkspur, Marin Country Mart, Tiburon & Novato
www.rusticbakery.com