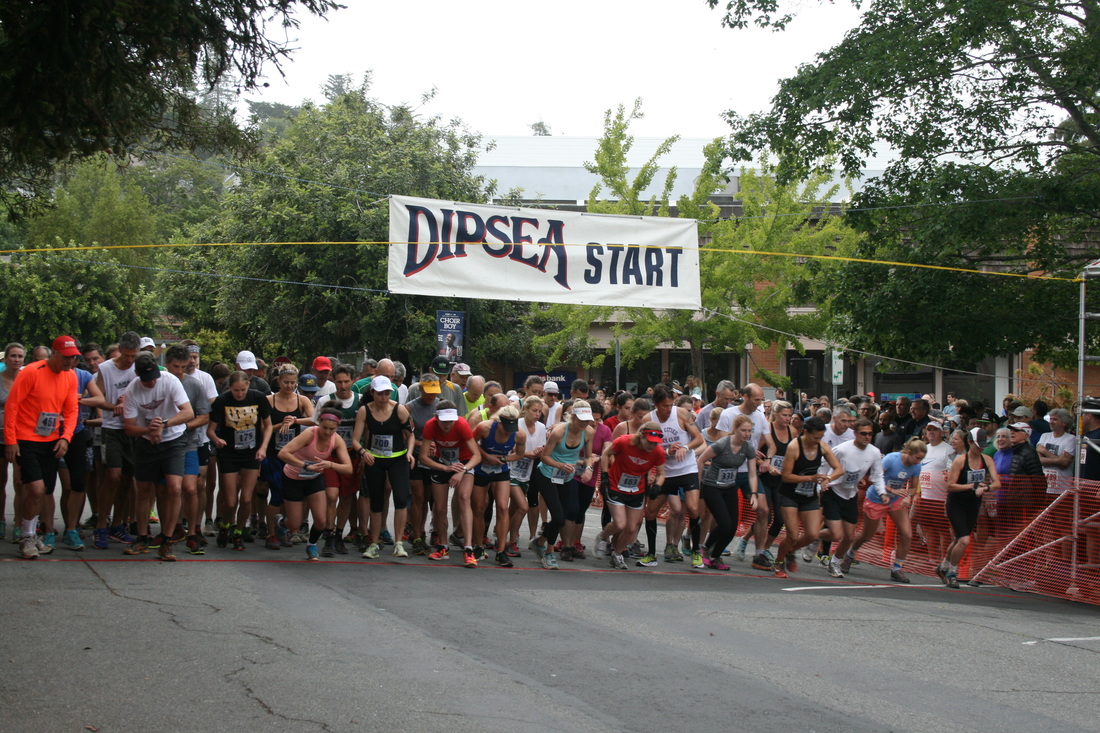 It's no secret that Marinites love their athletic endeavors. With endless miles of trails right here in our backyard, it's not hard to set a new challenge every week! One of the most highly anticipated events of the year is the legendary Dipsea Race in Mill Valley. First run in 1905, this is the oldest trail race in America.  This year's race day takes place on Sunday, June 10th.
The scenic 7.4 mile course from Mill Valley to Stinson Beach is not only breathtakingly beautiful, but incredibly challenging as well. Therefore, bragging rights to complete this race are extremely high!  It begins in downtown Mill Valley and sends you up three flights of stairs (688 to be exact!) as tall as a fifty-story building. A little more than half way through, the course then takes a steep plunge down into Muir Woods. The course may be pretty, but it's also treacherous at points. Parts of the course are so difficult that they have names such as "Dynamite", "Cardiac", and "Insult Hill." There is nothing like that final push at the end of this race to see Stinson Beach, your end destination.
Because of the popularity of this race, along with its technical nature, the event is limited to 1,500 racers. Locals know, you must enter the very same day the application is posted to the Dipsea Race website. This year's application will be made available on March 15.
You can find more information as well as details on How to Enter here. For those who want an extra challenge, you can also mark your calendar for the Double Dipsea (out and back) on June 16, 2018.
If you are looking for a great place in Stinson to celebrate your race completion, here are Arrive Marin's suggestions:
Sand Dollar Restaurant  Sit on the deck and enjoy oysters, cioppiono & a full bar. Come on, you deserve that bloody mary!
Parkside Cafe: Sit by the fireplace or on the deck for a great burger, clam chowder and a celebratory ParkSide ruby mimosa.
Siren Canteen: A super special (order-at-the-window) spot right on the sand. Feast on tacos, burgers and fish & chips along with an ice cold beer to finish it off.
Good luck, racers!