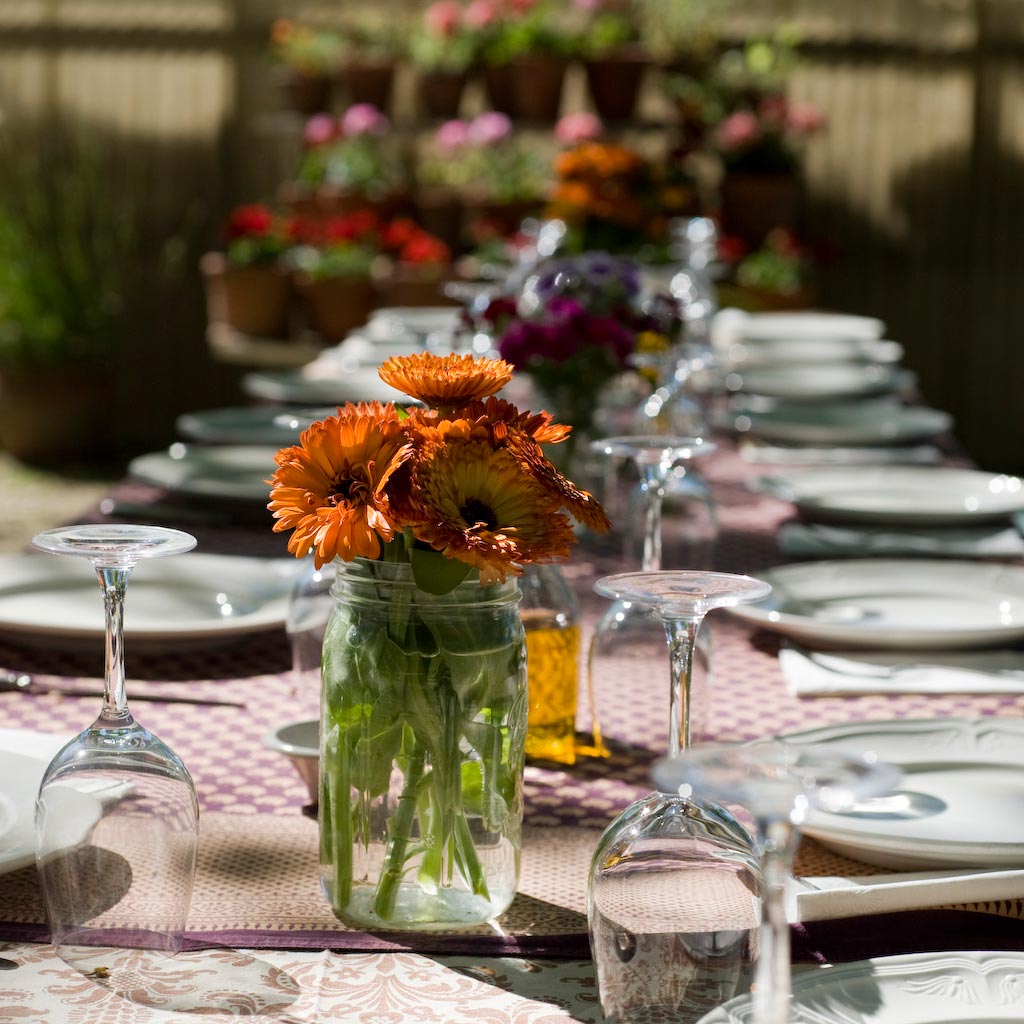 Living just on the outskirts of Wine Country certainly has its perks for Marin residents! Up in the breathtaking Healdsburg Dry Creek Valley resides one of our favorite local purveyors, Preston Farm & Winery. This family-run estate winery and farm is stunning and boasts a tasting room, farm store, bakery and wood-fired oven. It's well worth the trip and don't forget your blanket as the very lovely owners Lou & Susan Preston encourage visitors to sip wine and use their gardens to picnic.
Preston Farm & Winery hosts amazing events throughout the year, which we've had the privilege of attending. Coming up soon is the Preston Family Community Farm Dinner. These events are truly spectacular and always feature a local chef who prepares an incredible family-style meal with multiple courses and wine pairings.
This year's Farm Dinner chef is the very talented Brandon Guenther of Rocker Oysterfeller's in Valley Ford, CA. Dinner will feature Preston produce, lamb, bread and olive oil and (of course) their beautiful wines. We're buying our tickets now. Hope to see you there!
Details
Saturday, June 24
5:00 – 8:00 PM
$125/person or $110/person if you are a Preston wine club member
Must be 21 or over to attend
Purchase tickets here