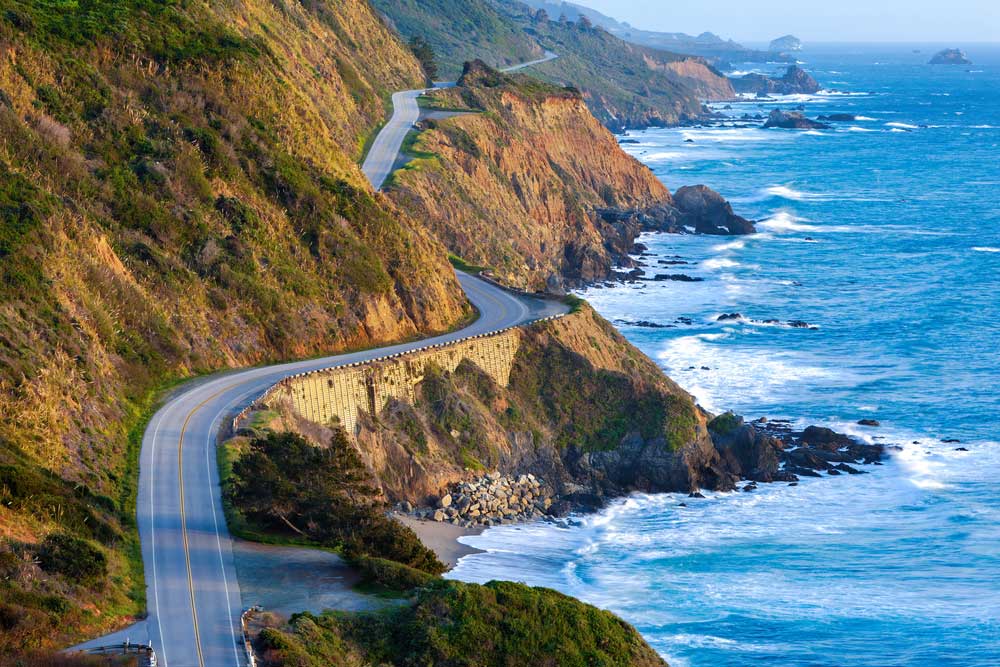 Big Sur (about 2 hours south of San Francisco along the scenic Highway 1) is really a one-of-a-kind place. There is no bad time to go, but fall is particularly cozy.
WHERE TO STAY
High: Post Ranch Inn www.postranchinn.com Ask for s'mores kits.
Low: Treebones Resort www.treebonesresort.com Wood-floor yurts with views of the ocean. Yurts #15 and 16 are the most private.
WHERE & WHAT TO EAT + DRINK
Big Sur Bakery www.bigsurbakery.com Seasonal pies and wood-fired oven pizzas.
Sierra Mar at the Post Ranch Inn Splurge-worthy four-course or nine-course tasting menus with an incredible coastal wine list.
Big Sur Roadhouse www.glenoaksbigsur.com Seasonal menu and fireside vino.
WHAT TO DO
Hiking, hiking, and more hiking! Enjoy the breathtaking views from the McWay Falls in Julia Pfeiffer Burns State Park
Bixby Creek Bridge 714 feet long and one of the most photographed attractions in California.
Henry Miller Memorial Library www.henrymiller.org Concerts (think Arcade Fire, Alanis Morissette) under the towering redwoods.
WITH KIDS
Molera Horseback Tours www.molerahorsebacktours.com Horseback riding right on the beach!